Here we post for you the cheapest bars in Barcelona.  We take care of you my friend, we want satisfay your thirst before you're bankrup!
 Bars in Raval:
La casa de la Pradera– They serve good beer and a free tapa with every drink. On Friday and Saturday nights they have a DJ, while in the evening there's always a fun, lively atmosphere at the bar.
Nevermind –  Skater bar with cheap beer!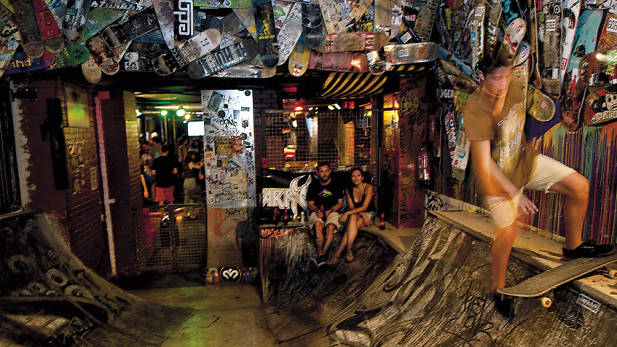 L'ovella Negra – Located near Las Ramblas. Delicious cheap sangria and cheap beers!
33/45 –  A modern and stylish bar that has a wide rest area with comfortable chairs and sofas; a perfect place to chat with friends for hours.
Polaroid Bar: Nice cozy bar in Gothic Quarter, also making movie nights.
 Bars in Gothic:
Manchester – Cheap beers and nice music ! Post-punk and indie music.
Bar Mingus – This bar produces tasty meatballs and an amazing ensaladilla rusa. And there's great beer on tap.
 Sugar –   Best drinks and cocktails, very cheap!

Sor Rita – A fun bar with very creative decoration.  Drinks are tasty and great atmosphere.

You can prepare you own night tour or let us do it for you. Our hostel in Barcelona, Amistat, offers you night tours to enjoy and discover the most trending clubs and bars in the city.
What else do you need? Buy your flight!!! Looking forward your visit!