On Christmas time there is plenty of things to do and see in Barcelona as Christmas fairs, Christmas markets, concerts, circus,  nativitiy scenes and fun-fairs for the children among the many festive things to do for families and children. Barcelona is also a perfect place for Christmas shopping, mostly of the shops are open 7 days per week.
In Spain,  as in Barcelona, we celebrate Christmas Day on 25th of December (El dia de Nadal / El día de Navidad) with a big Christmas lunch, but also there are some more celebrations  on the 5t of January, when the Three Kings (Tres Reis Mags) arrive with presents for the children.
Plaza Catalonia hosts a Christmas festival with many family activities and shows to celebrate Christmas from 17th December to 4th January 2017. The Plaza Catalunya fair also features a Responsible Consumption Market and a big mechanical ballet dancer to annouce activities.

Barcelona has many classical, gospel and ballet Christmas concerts in December including wonderful performances at the Basílica de Santa María del Mar. You can check also other concerts checking out the websites of the concert venues Palau de la Musica and Liceu Opera House.
From December 23rd to January 5th  – from 11am to 6pm – in Poble Espanyol  you will find a traditional Spanish Christmas atmosphere offering activities for the whole family.  Find handmade gifts at the many handicraft workshops. An authentic local experience. You can get there walking from Plaza Espanya.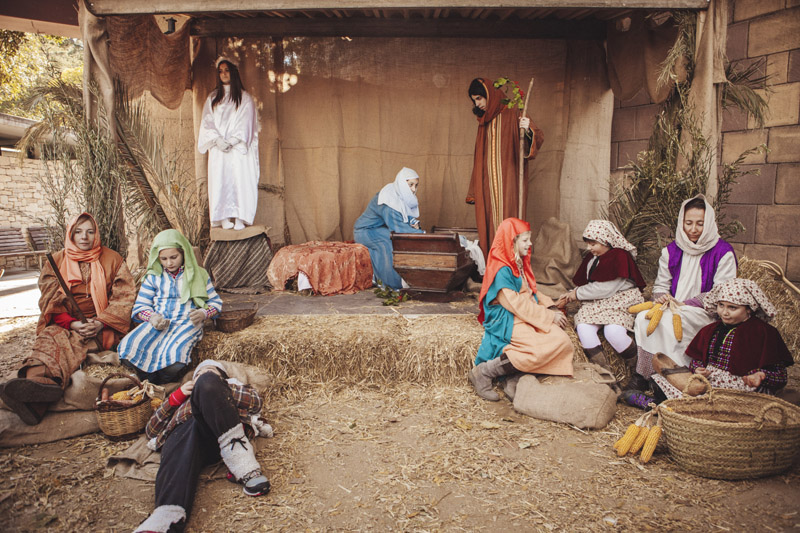 TheMontjuic Magic Fountain is  part of the Barcelona Christmas lights with a special free Christmas water and music show in December between 19:00 and 21:00 on Fridays and Saturdays.
There is a big tree on Plaça de Sant Jaume , where there is  main nativity scene which is called  «pessebre» in the Catalan language.  Also there is a big Chritmas tree in Portal del Ángel near Plaça Catalunya.