How many differents Barcelona are? Do you know? Would you like to explore it? This ancient city has been invaded for Romans, Visigoths and Arabs and you can find vestiges of the history. Also you can appreciate part of the medieval wall and lots more of this vestiges. We would recommend to join one or all of this routes. Barcelona offers more than good restaurants, nice venues and amazing beaches.
Roman Route
You can breath this old roman culture. A tour of Roman Barcelona is a box of surprises containing archaeological remains dating from the time the city was established. Barcino, the Roman city, has left us a valuable legacy, which can be found in the Gothic Quarter, the site of the early walled city.
Medieval Route
A visit to medieval Barcelona is a very fascinating city itinerary. The power wielded by the Crown of Catalonia and Aragon over the Mediterranean during the Middle Ages has left a valuable legacy of palazzos, churches and civic buildings. Most of them can be found in the old town, Ciutat Vella.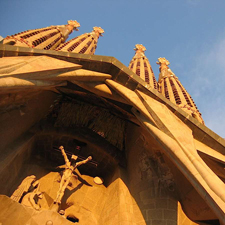 Modernista Route
Barcelona and its home-grown art nouveau movement, modernisme, go hand in hand. The style emerged in all its glory at the end of the 19th century to reveal itself in hundreds of extremely beautiful buildings which line the way. Let yourself be captivated once again by these masterpieces. Gaudí was one of the most important artist.
Contemporary Route
Barcelona is known throughout the world for its architecture. This is why the city didn't want to fall behind in the race to have some of the world's finest contemporary buildings. The names of today's great architects and artists are present in almost every city neighbourhood.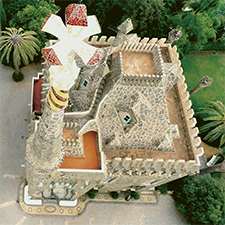 Gaudí Route
Gaudí is a name associated with Barcelona who needs to be discovered while you admire his finest landmarks: a treasure trove of forms, ideas, symbols and fantasy which is hard to surpass. The Gaudí landmarks in Barcelona give a greater understanding of one of the most famous architects who ever worked in the city.
The best way to spot all this routes is to attend a Tourist Office and ask for information. They will help you also with the directions and how to move in the city. Sure you will be amazed by the nice and wonderful city of Barcelona.
If you are staying in our hostel in Barcelona, our receptionist team will help you also with the directions. Enjoy this amazing city!!